Valencia, 30 January 2019.- A fair of furniture and kitchen equipment in which it is cooked. And a lot. This week, Pavilion 6 Of the level 3 Feria Valencia is filled with multiple aromas with the conclusion of an extensive program of showcookings and cooking where chefs featured on the national scene are showing live the versatility of the numerous innovations presented by 112 firms and national and international brands in the contest space Kitchen SICI. From the traditional to more elaborate and exotic preparations going, for example, for a practical lesson on how to cut and prepare the sushi.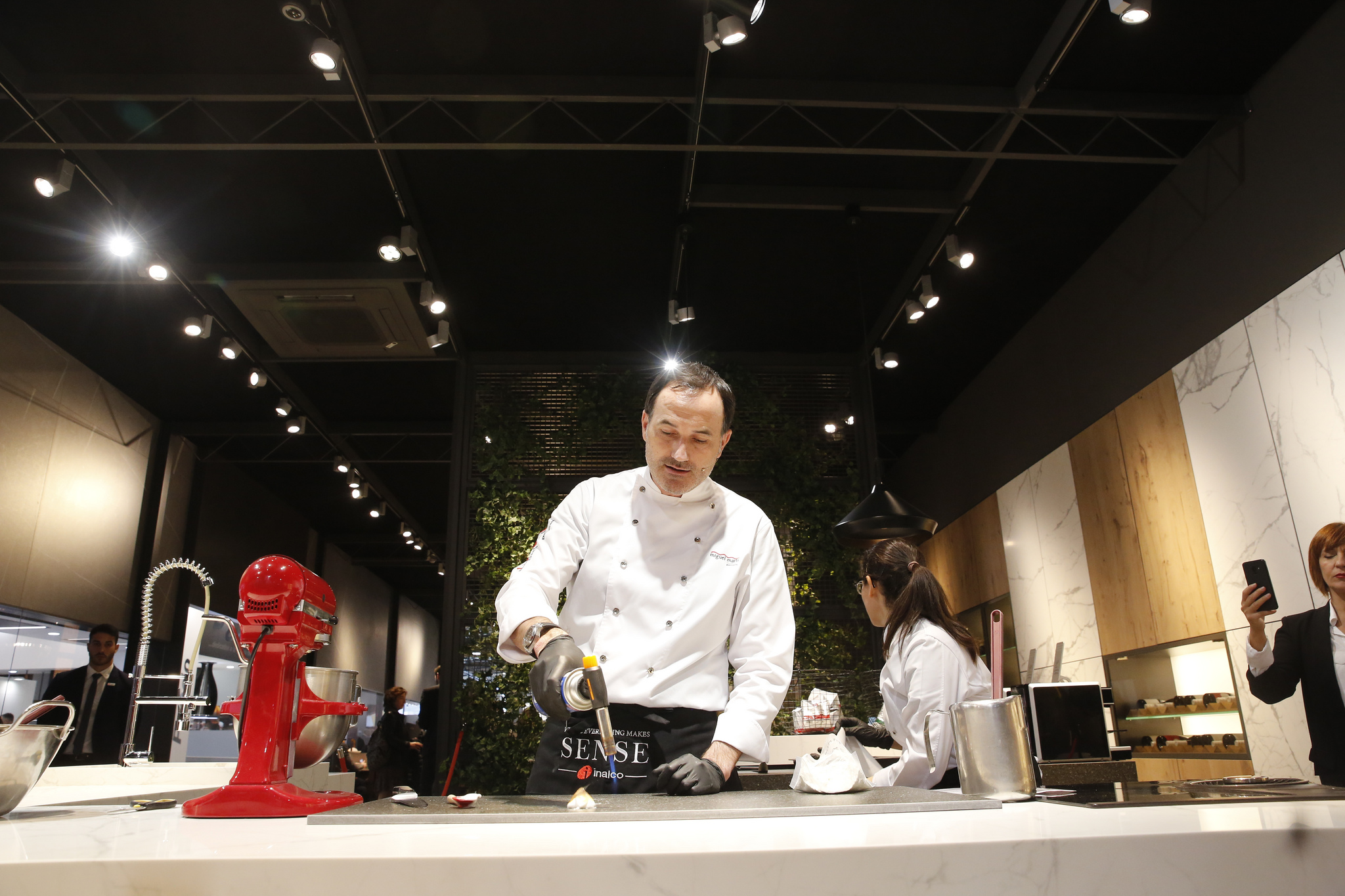 And the event has set up a full program of activities in which, definitely, different 'showcooking "held are attracting the attention of thousands of visitors salon professionals hand as TV Diego Ferrer, these days is multiplied in the stans of Antalia and points NEFF, or the Valencian chef Miguel Martí, which is deploying its culinary craftsmanship with chocolate and coffee in the 'Tast.In' program Inalco. It is also causing a sensation chef demonstrations Francisco Hita and cooking system invisible RakCerámics, or demonstration of sushi you made this morning by the chef Diego Laso, passionate about Japanese cuisine and has demonstrated the ability of antibacterial countertops Neolith®.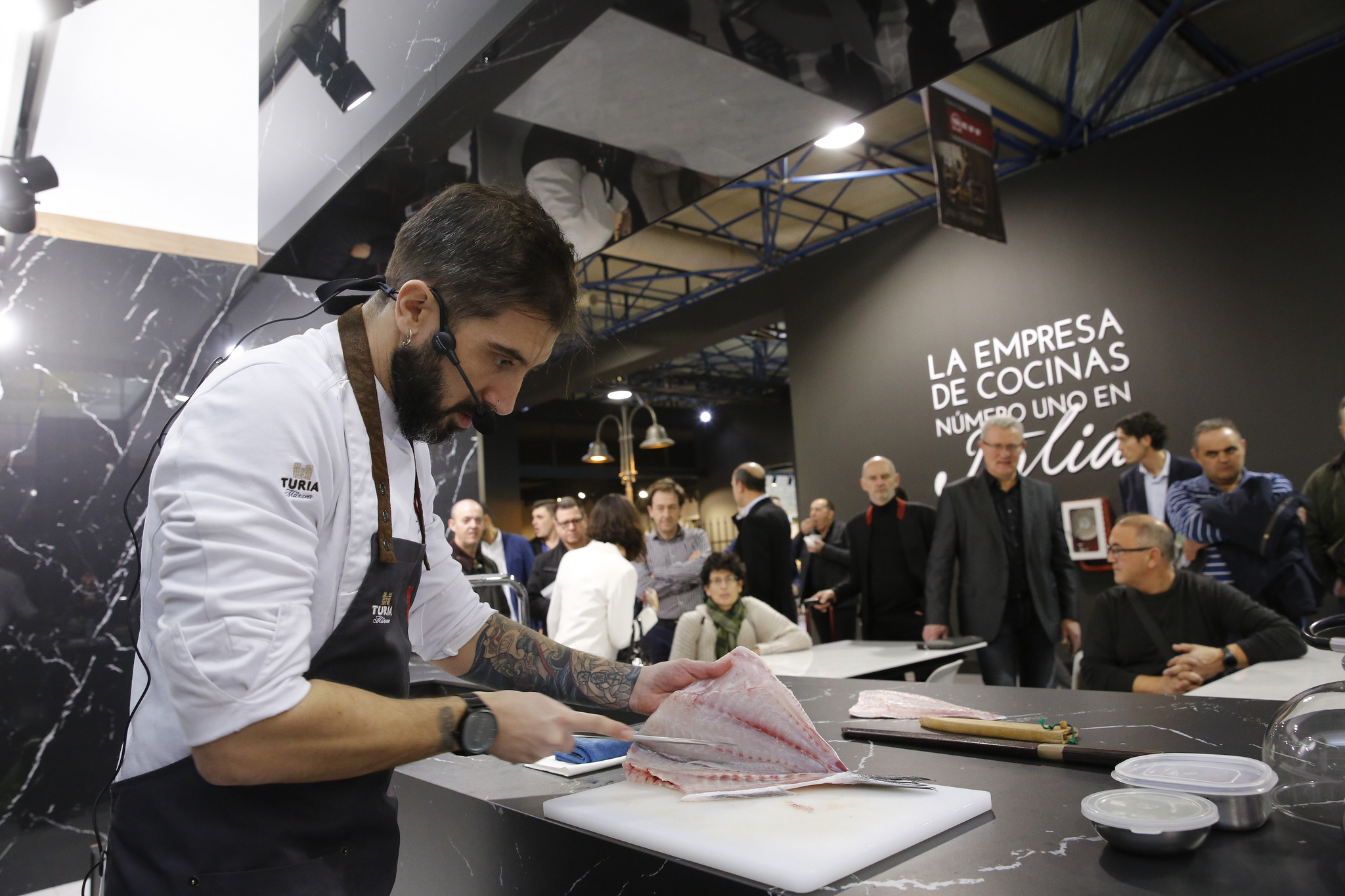 Today has also been released in Space Kitchen Chef SICI Carlos Julián, Restaurant Ampar, with sorprendenteshowcooking on the stand Cosentino. Tomorrow will be the turn of leading chefs, as the television Begoña Rodrigo, to cook on the stand Neolith® and confectioner in the saga of Torreblanca, Jacob Torreblanca, showcooking expected in the Agora SICI with the momentum of the firm Franke.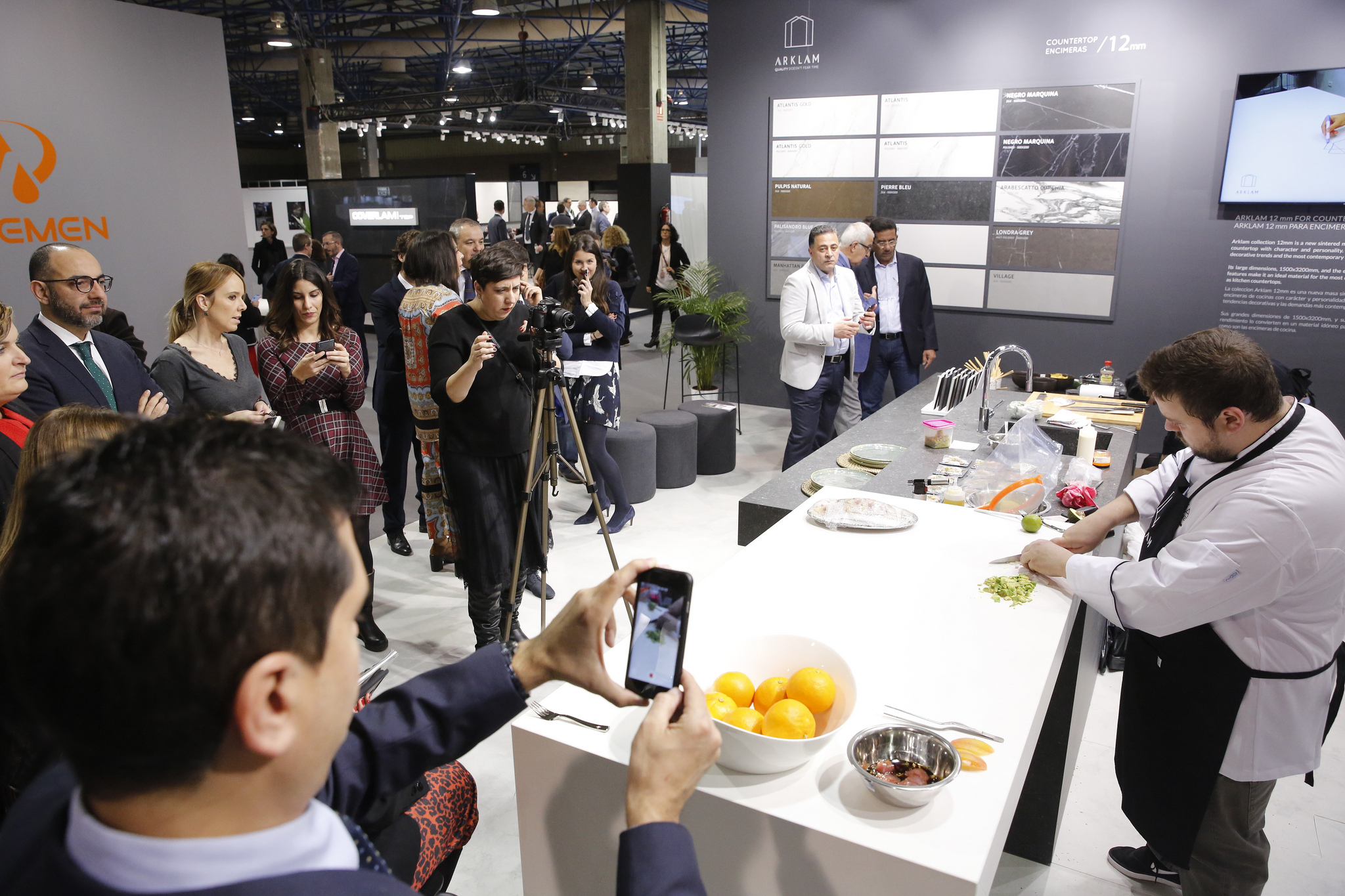 the lounge, While, He has now reached its Ecuador, again, with a massive day which also have been involved students and interior design, this morning have participated in the First Meeting of Schools of Interior and Decoration, AMC promoted by the employers and the General Council of Colleges Oficials of Decorators and Interior Designers of Spain. Continue beating forecasts and tomorrow is the turn of a key sector in the business such as the marmolistas and installers, with the celebration of the First Forum Marmolista, which has specialized portal organization Focus Stone.