With the focus on expanding its network of exclusive stores, the Italian group Lube will participate in the next edition of Espacio Cocina SICI, un "escaparate idóneo" según apunta su responsable en España y Portugal Alberto Luque en esta entrevista.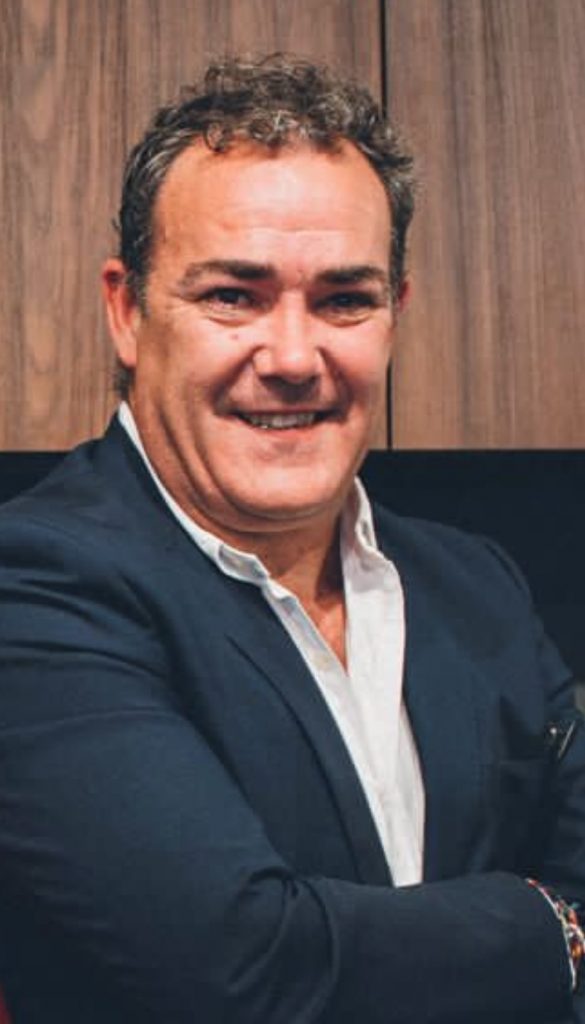 Valencia, 8 julio 2022.- It is 2022 A very special edition of Espacio Cocina SICI returns after the pandemic period and in synergies with Feria Hábitat Valencia and Home Textiles Premium by Textilhogar. How does your firm face the participation in this call? ¿Cuáles son las expectativas de su firma?
Creemos que esta participación en Espacio Cocina SICI es totalmente necesaria para Lube en España, ya que ha sido un periodo, tras la pandemia, en el que nos hemos asentado en el mercado español, y nuestra expectativa es la de continuar con la hoja de ruta que marca Lube Italia, en la que nos comprometimos a desarrollar el modelo de tiendas exclusivas que tan buenos resultados está dando en Italia, donde somos líderes indiscutibles en ventas de cocinas por sexto año consecutivo (with a growth of 25% in 2021) y también en España donde crecimos un 63%.
Why do you think it is important to participate in an event such as Espacio Cocina SICI 2022?
Espacio Cocina SICI es el escaparate idóneo para estar con nuestros clientes, darle a conocer las novedades y poder captar nuevos clientes. En Lube adoramos el mundo de la cocina y para nosotros es un privilegio poder estar en Espacio Cocina SICI y contactar con profesionales del sector independientemente que sean o no clientes nuestros. Tenemos un plan ambicioso de aperturas en España y Portugal para 2022 Y 2023 y SICI es el mejor escaparate que podemos tener.
What do you think is the role of the kitchen (furniture and kitchen equipment) in today's habitat market? what are your strengths?
La cocina desde hace varios años es el corazón del hogar, es el lugar de punto de encuentro de la familia y amigos, y la tendencia cada vez es mayor, al abrir la cocina al salón en las nuevas viviendas, opción cada vez más habitual. En este aspecto, nuestras dos marcas Lube y Creo, en todos sus modelos, tienen mobiliario para el salón a juego con la cocina, para que la integración de cocina y salón sea perfecta.
What do you think is the differentiating factor of your company in the sector?? What is it that you offer to the market that makes you unique??
Asesoramos a nuestros clientes para que tengan la tienda de cocinas más bonita de su población y que, Besides, sea un negocio rentable. Somos especialistas en cocinas (nuestro slogan en Italia es LUBE = CUCINE), more than 55 years of experience, y en los últimos 7 años hemos logrado vender más cocinas gracias a una imagen de negocio distinta, que denominamos "Store", lugar especialista en cocinas y claramente identificado por el consumidor final.
En el mercado Italiano, in 2021 se llegó a 500 tiendas monomarca de Lube o Creo, y este año se abrirán más de 80 tiendas nuevas. En España, contamos con 15 tiendas monomarca en 3 años y abriremos 5 tiendas más antes de finalizar el año.