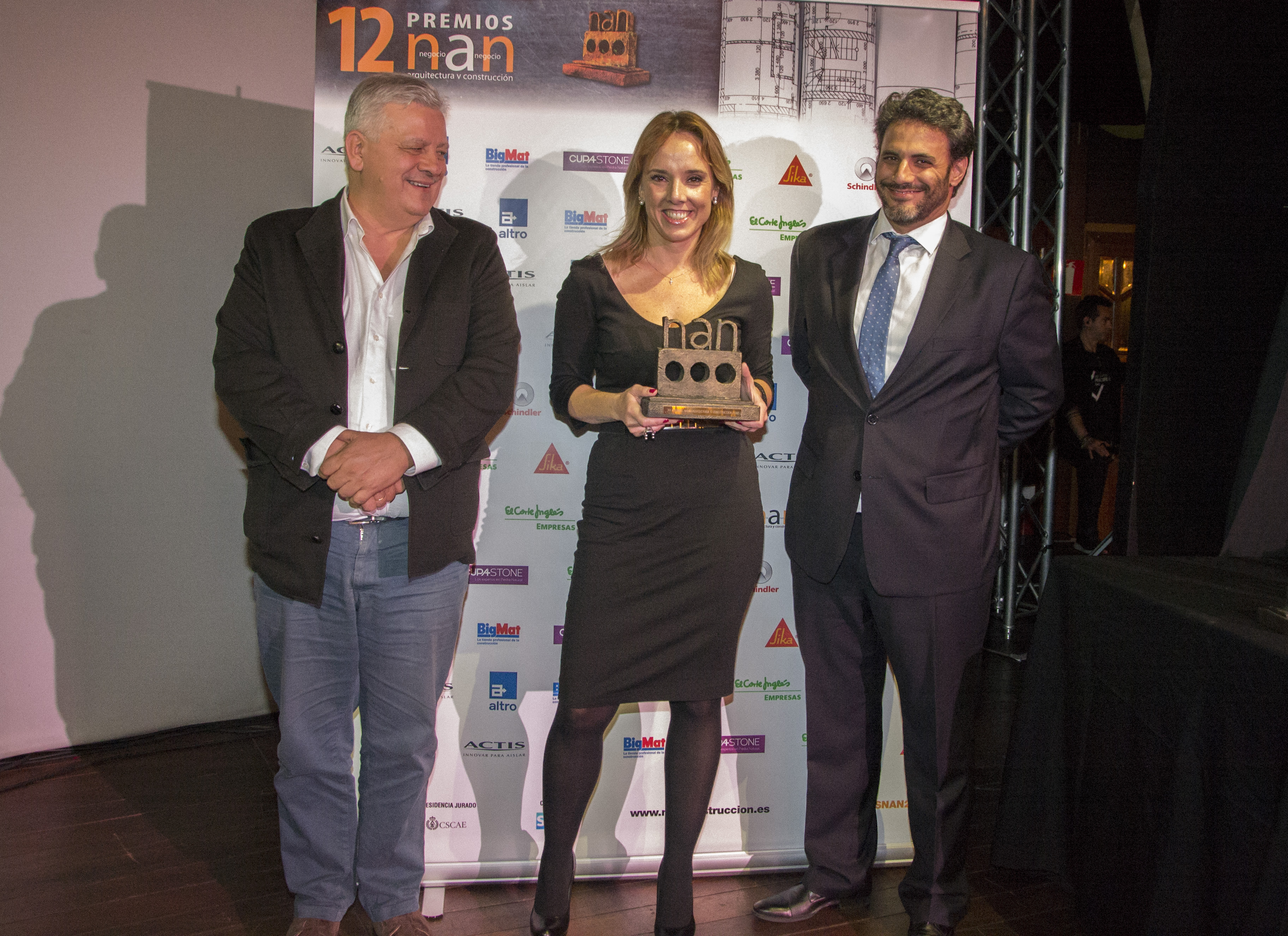 The large format Saniceramic Group has been chosen by a prestigious composed some of the most famous architects of Spain and responsible for major construction companies jury
Arklam Super Size has received the NAN Architecture and Construction Award 2018 to be chosen as the best material in the category of wall and floor tiles. This recognition is especially important under the jury responsible for selecting the winners. A jury is appointed by the Superior Council of Architects of Spain (CSCA) and that this issue has been made up 14 architects brilliant career, as Rafael La-Hoz, Teresa Batlle, Carlos Ferrater, Ignacio García de Vinuesa, Jerónimo Junquera, Mark Fenwick, Diego Rodríguez, Jose Maria Thomas-Llavador, Enrique Alvarez Sala, Tristan Lopez-Chicheri, Jesus Aparicio and Patxi Mangado. With them, those responsible for the largest construction companies in the country, Juan Elizaga (Ferrovial), Antonio Muñoz (OHL), Jordi Garrigó (FCC Construction), Guillermo Muñoz (Dragados) or Ricardo Cortés (Seopan), They have also been responsible for assessing and deciding the best products and materials.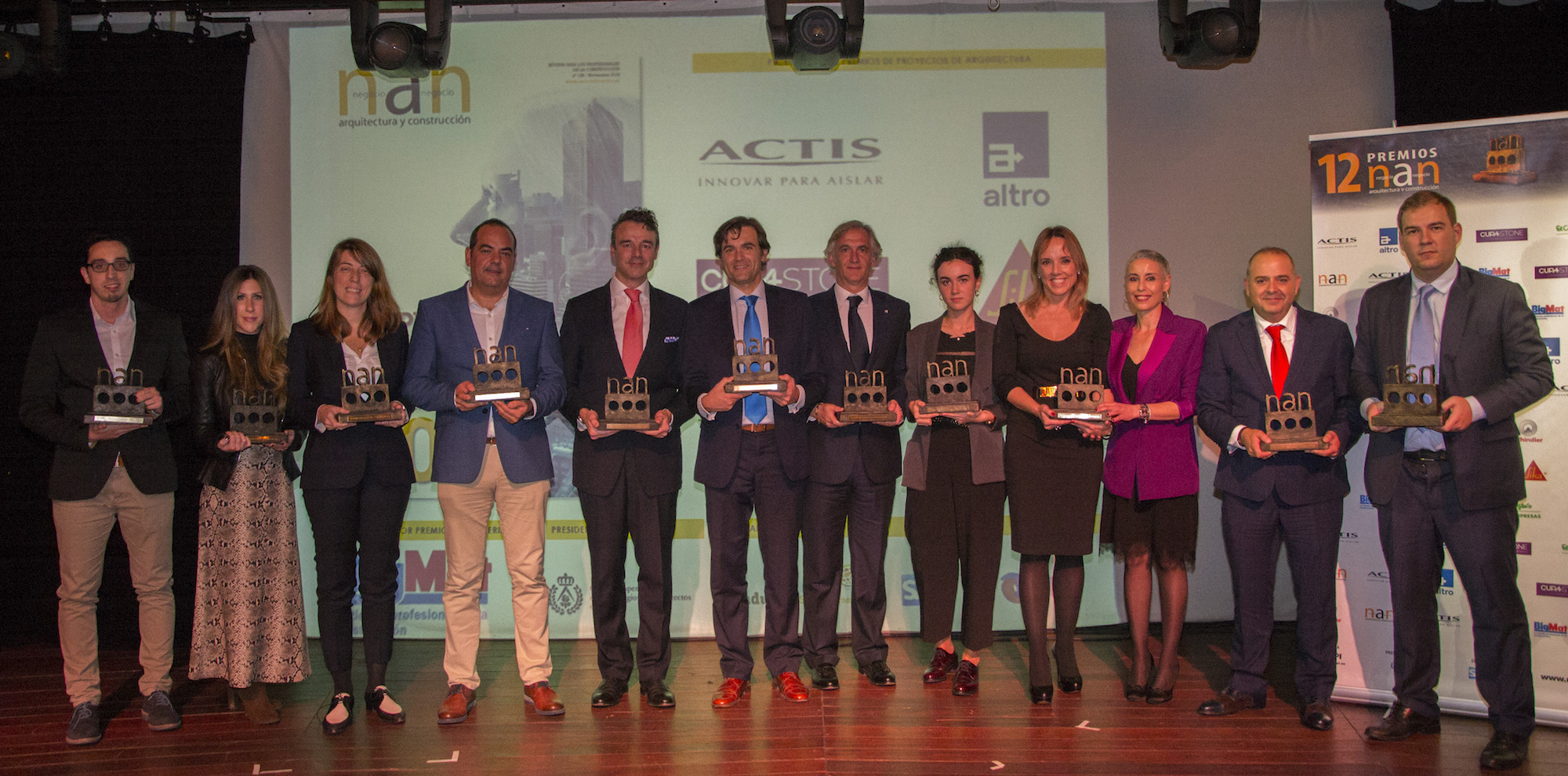 Organized by the Nan magazine Architecture and Construction and his publishing company, the TPI Group, the twelfth edition of the awards were presented a total of 227 candidates with a high level.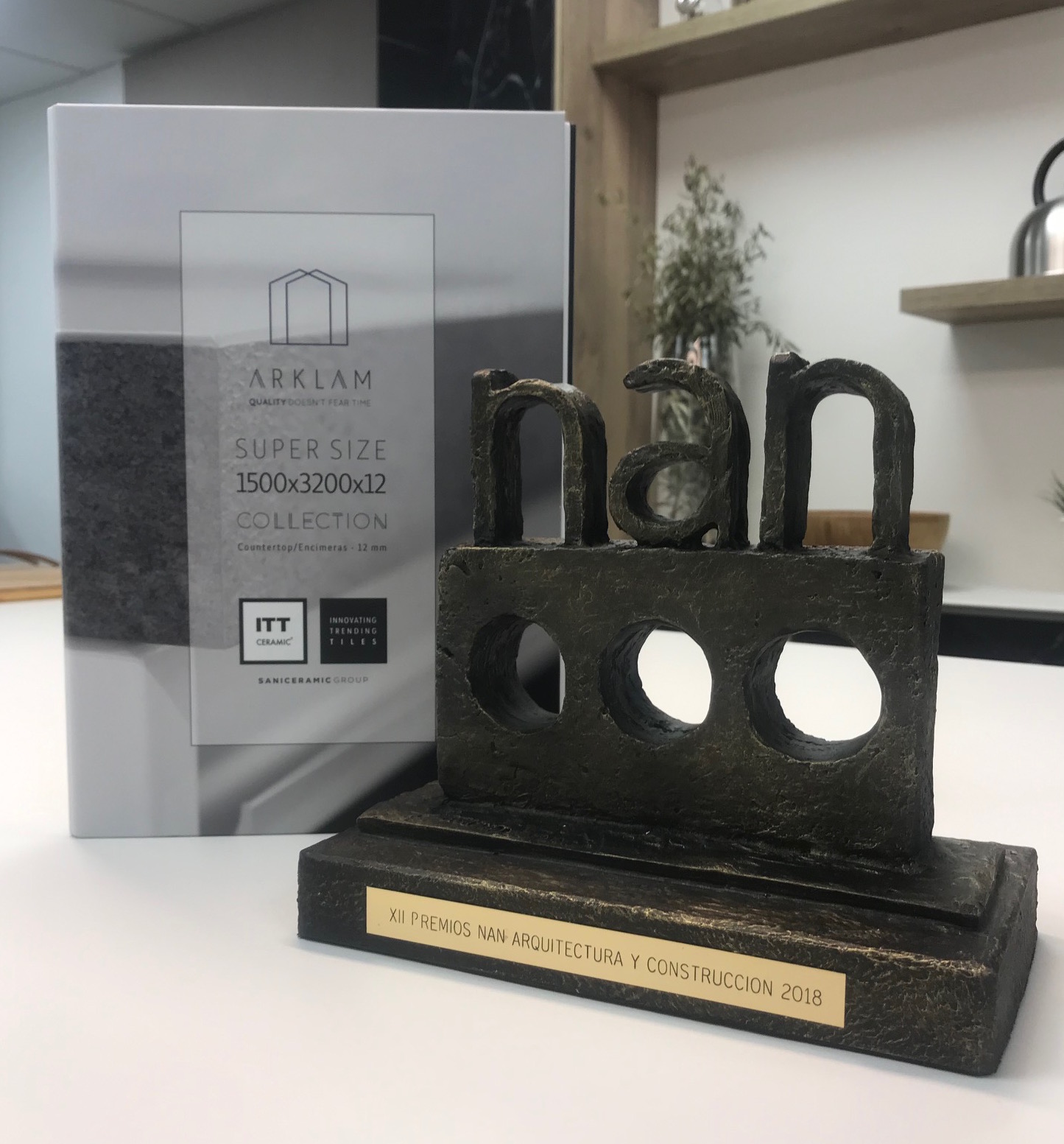 Gala awards ceremony was held last Thursday at the Gran Teatro Principe Pio Bankia Madrid. Belen Navarro, Head of Product and Marketing Ceramic HERE (Saniceramic Group), It was in charge of collecting the coveted statuette, that confirms Arklam Super Size as a material of exceptional performance for coating all surfaces.
In this sense, Rami Hamze, CEO Saniceramic Group, He has expressed his gratitude "to the organization of NAN Architecture and Construction Awards and, especially, the jury considered that our great product, Arklam Super Size, It is deserving of this important award. For all who are part of Ceramic HERE (Saniceramic Group) It is proud and honored to receive this award, that fills us with enthusiasm ", without forgetting that this distinction "confirms that we are on the right track, following the path of growth and continuous improvement, and encourages us to keep working every day to bring markets worldwide ceramic products and construction solutions, architectural and decorative top quality and always at the forefront in terms of technology and design ".
The NAN Architecture and Construction Award 2018 It adds to the Export Award from the Castellón Chamber of Commerce and the distinction as one of the CEPYME500 500 Spanish companies that have contributed in the last year the country's economic growth.
Read more on NAN Architecture and Construction Awards