Great influx of professionals on the first day of Feria Hábitat Valencia, Home Textiles Premium by Textilhogar and Kitchen Space SICI, that bring together almost a thousand exhibitors until next Friday at Feria Valencia.
Broad institutional support at the opening of the exhibition, with the presence of the Government delegate, Pilar Barnabas, the Minister of Sustainable Economy, Rafa Clement, and the mayor of Valencia, Joan Ribó, among other authorities.
What's new in Habitat? Sustainability is the main protagonist
Valencia, 20 September 2022.- The expectations were great and have been fulfilled from the first moment that at the 9:30 hours have opened their doors at Feria Valencia the Feria Hábitat València contests, Home Textiles Premium by Textilhogar and Kitchen Space SICI. Between the three they have formed a showcase of nearly a thousand exhibiting firms and brands in more than 90.000 square meters that represent the best convocation of these three sectors at least since the last decade, since the celebration of Habitat in 2012. This year, in which Valencia celebrates being World Design Capital, the three fairs returned to the calendar for the first time together after three years of absence due to the pandemic and the commitment has already been endorsed by the sector, that has filled the pavilions of the Valencian fairgrounds in a massive first day.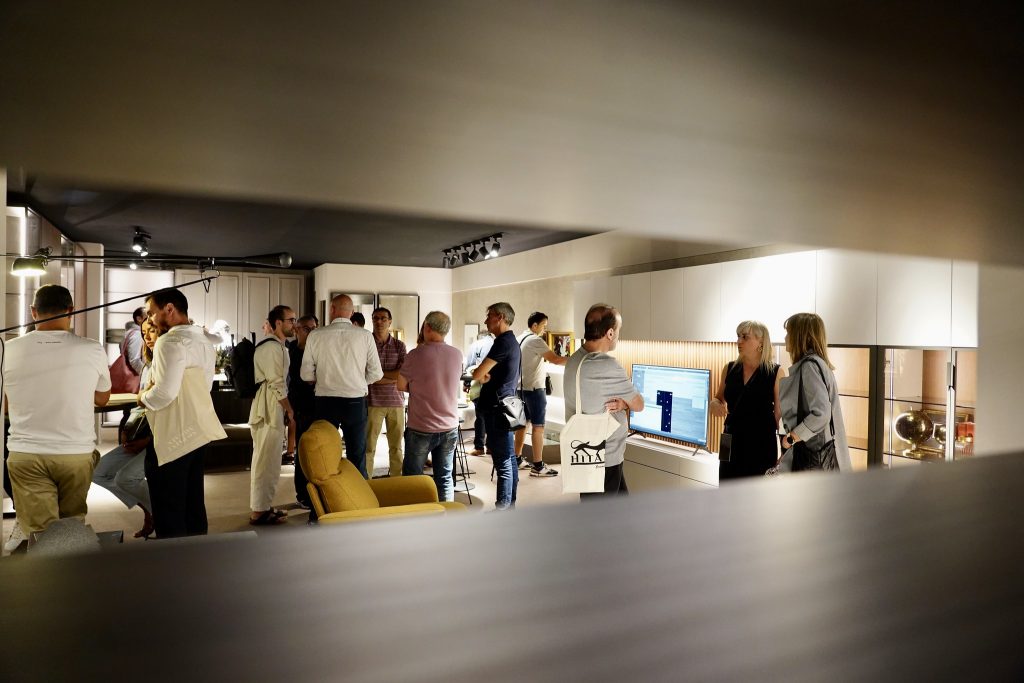 The official inauguration of the three samples has had a wide participation and representation both institutional of the different public administrations as well as business and sector. A) Yes, the representative of the Government in the Valencian Community, Pilar Barnabas, has been in charge of opening the exhibition together with the Minister of Sustainable Economy, Productive Sectors, Commerce and Labor of the Generalitat Valenciana, Rafa Clement, and the mayor of Valencia Joan Ribó. Furthermore, The president of the Council of Chambers and of the Valencia Chamber have also participated from the business sphere José Vicente Morata and the president of CEV Valencia, Eva Blasco. By sector, The president of the regional furniture and wood employers association also participated, FEVA, Alexander Bermejo; Jose Manuel Revert, President of the Habitat Federation of Spain and of Home Textiles from Spain; Y Juan Luis Salvador, President of the Kitchen Furniture Association (AMC), among other sector representatives.