Cucine Lube participates for the second time in Espacio Cocina SICI 2022, presenting itself on this occasion with an exhibition space where visitors will have the opportunity to personally perceive the green soul of the company (FSC-certified) and its products, recognized in the world to also be an expression of the best Italian design and quality that is the result of constant market research in terms of materials and production technology.
Four will be the compositions that will be presented in Valencia, classic/contemporary and modern models designed and decorated with elegant and functional furniture systems, and equipped with numerous accessories from the Genius-K catalog, dedicated to space-saving solutions.
First of all, the luxurious FLAVOUR (in the main image), a contemporary kitchen that thanks to the different types of doors and multiple finishes (ash and oak veneer, gloss lacquered, matte and metal effect, glass with aluminum frame) can be interpreted in different styles, assuming a classic or contemporary mood, according to the environment in which it is contextualized.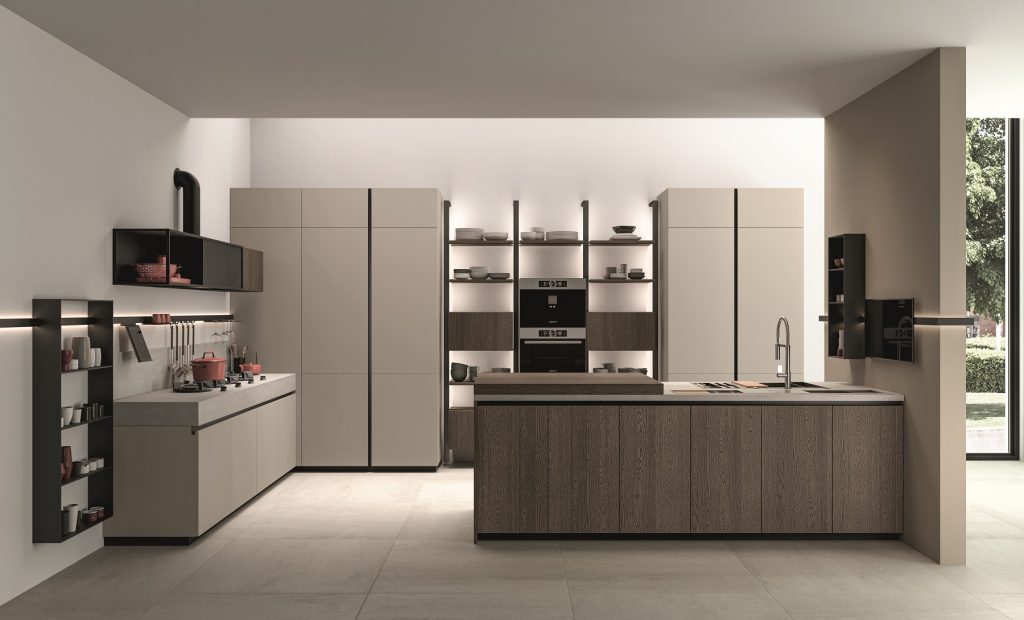 Then the modern IMAGINE WOOD, an update of the IMMAGINA PLUS model, the best seller of the Italian firm, able to combine design and materiality thanks to its innovative excimer plated door, which for the occasion will be exhibited in combination with the revolutionary "Mathera" cement effect finish, object of very positive opinions in the recent edition of Eurocucina in Milan.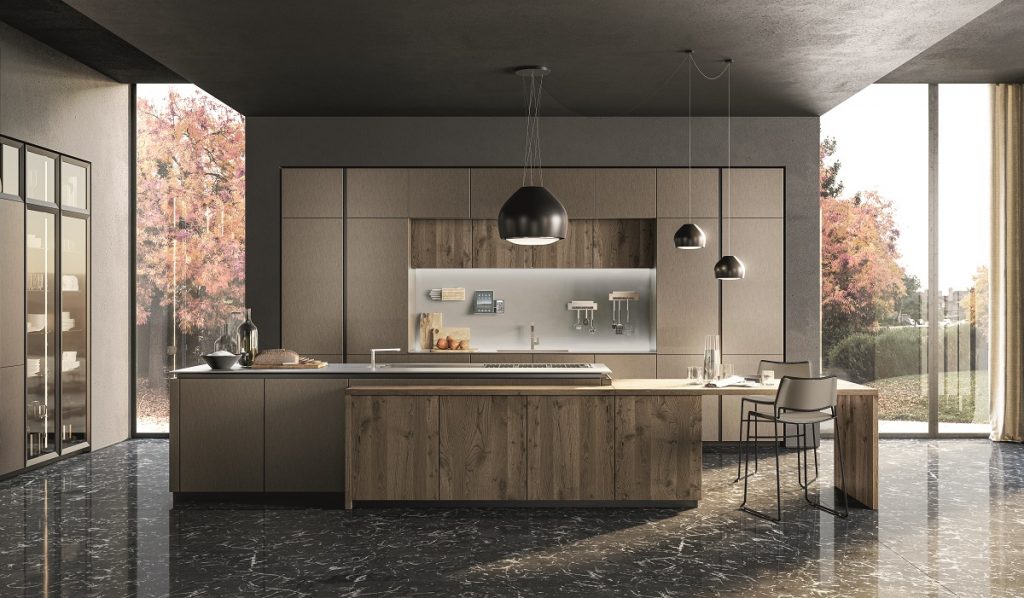 And then BEYOND, a model with socket 6 cm that represents a true workhorse of the brand's modern collection, represented at the fair by an eclectic composition, stands out for the contrast between a splendid wood finish and a precious metal effect lacquer.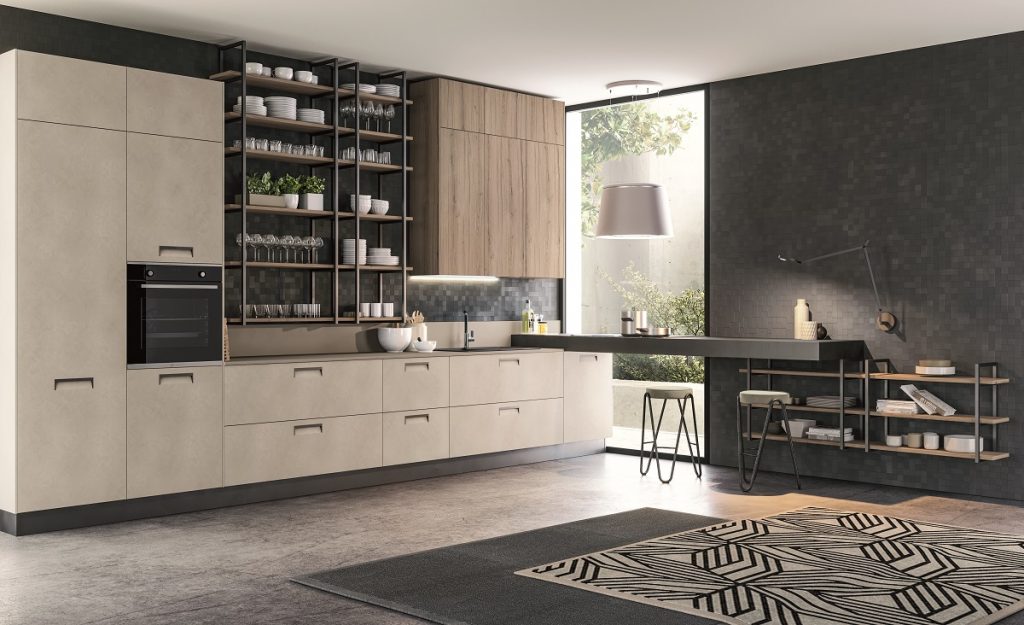 By last, an absolute advance of the expected restyling that will soon be official of the model ROUND, conceived in 2019 with a green philosophy that materializes in PET doors with MDF CARB interior 2, a fully renewable and recyclable plastic material. The innovative and functional surfaces designed for the kitchen environment will be exhibited in Valencia in a composition characterized by a new slatted-effect PET, accompanied by new shades of color that will characterize the catalog.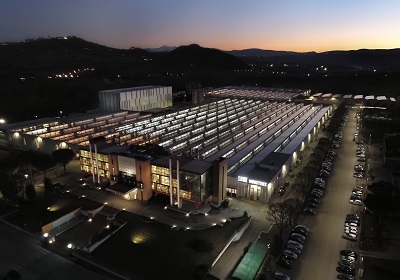 The Lube Group, which in addition to the Cucine Lube brand also includes the collection I think Kitchens, produces at its production plant in Passo di Treia (Marche region, in the heart of Italy) 350 kitchens a day, and closed the year 2021 with a turnover of 249 millions of euros, with exports +40% Compared to last year's billing.
A success to which Spain is also contributing in a very concrete way, where the number one kitchen company in Italy, that already has 18 stores throughout the country, it is also setting itself apart in the contract market and is about to open more mono-brand stores.