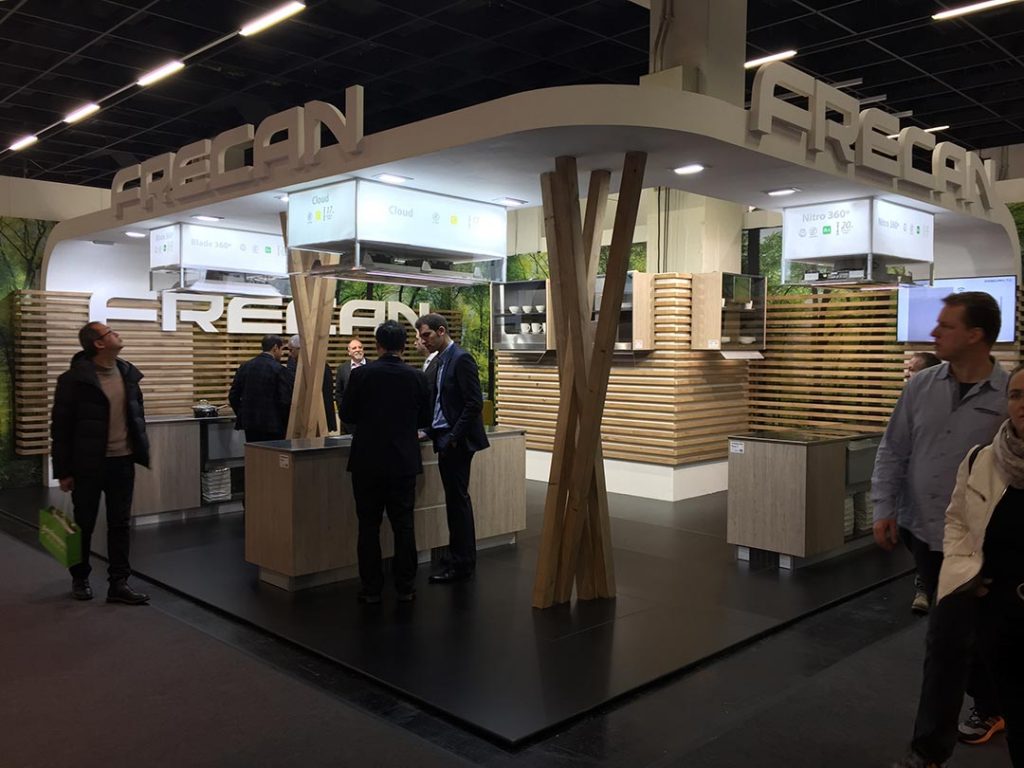 Frecan be present in SiCI 2017 presenting its new products in bells surface, ceiling bells and integration into furniture.
Frecan propose a new range of surface models, presenting its ceiling models that reduce the space required false ceiling with rotary engines and completing its offer with a built-in range of finishes and solutions that recover perfect space in the cabinet.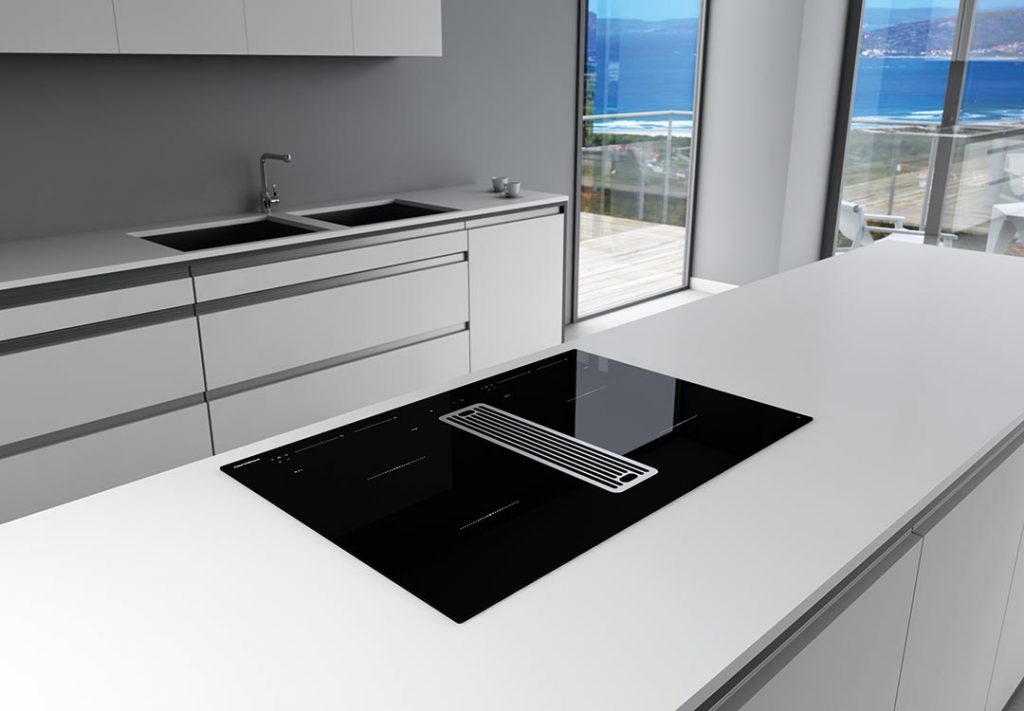 Frecan following and improving trend and the interest of the kitchen industry in the elimination of architectural barriers is continually developing a portfolio of hoods aimed at creating seamless designs that are technically developed thinking of Silence, high extraction efficiency and ease of installation.
Among the models presented in Space Kitchen Frecan SICI especially highlighted Flow models, a range of 3 bells surface with a common, a suction power (1400m3 / h) and a compact design that allows installation in furniture 60 cm. allowing deep drawers 40 cm. A solution that allows installation both as wall island kitchens.
A range that offers the possibility to design freely, without limitations and with enormous ease of installation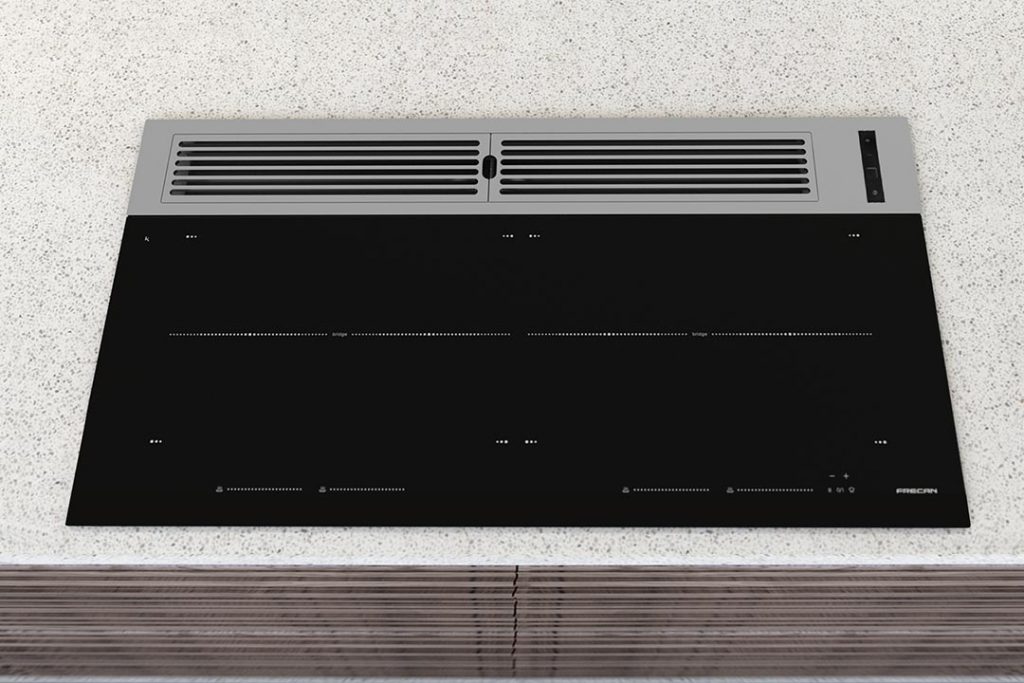 FLOW 1
Flow surface bell 1 with a width of 90 cm has as its sisters 2 engines provide enough power to attract fumes. The new model Flow 1 of Frecan occurs together with a plate G5-900 90 cm y 4 function cooking zones Bridge. The perfect match for an area without visual barriers and a great aspiration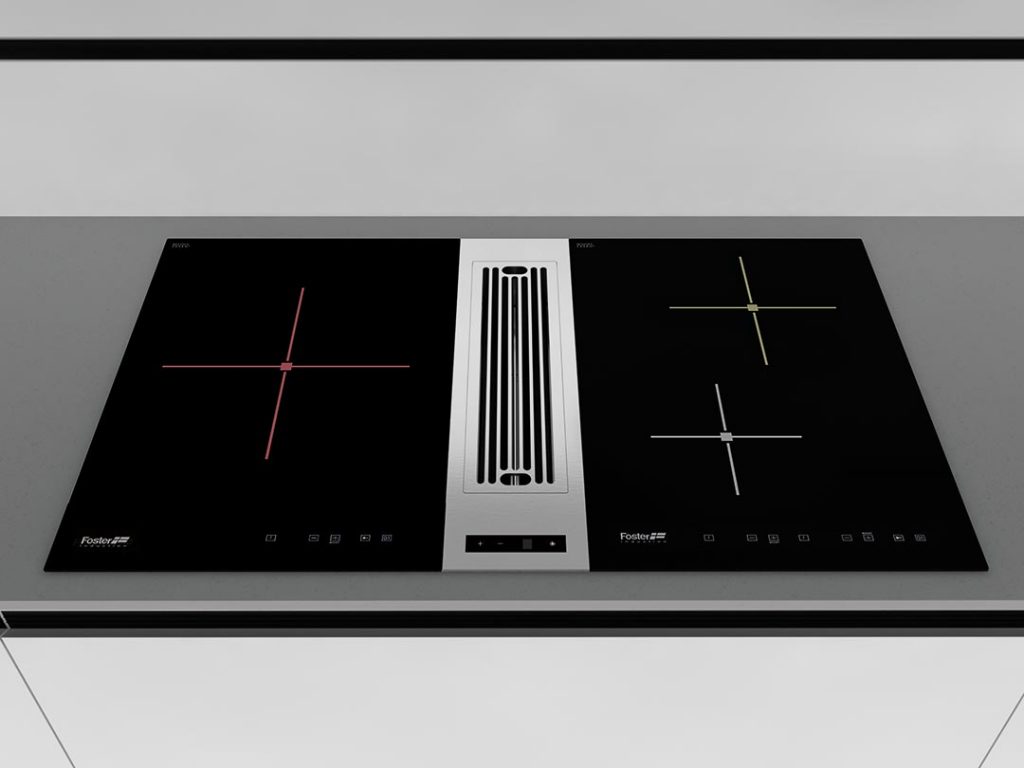 FLOW 2
Second Flow model family is designed to go between modular or 2 units on the sides of plate 4 foursquare fires. With the same great power that characterizes the Flow family and easy assembly furniture up only 60 cm deep.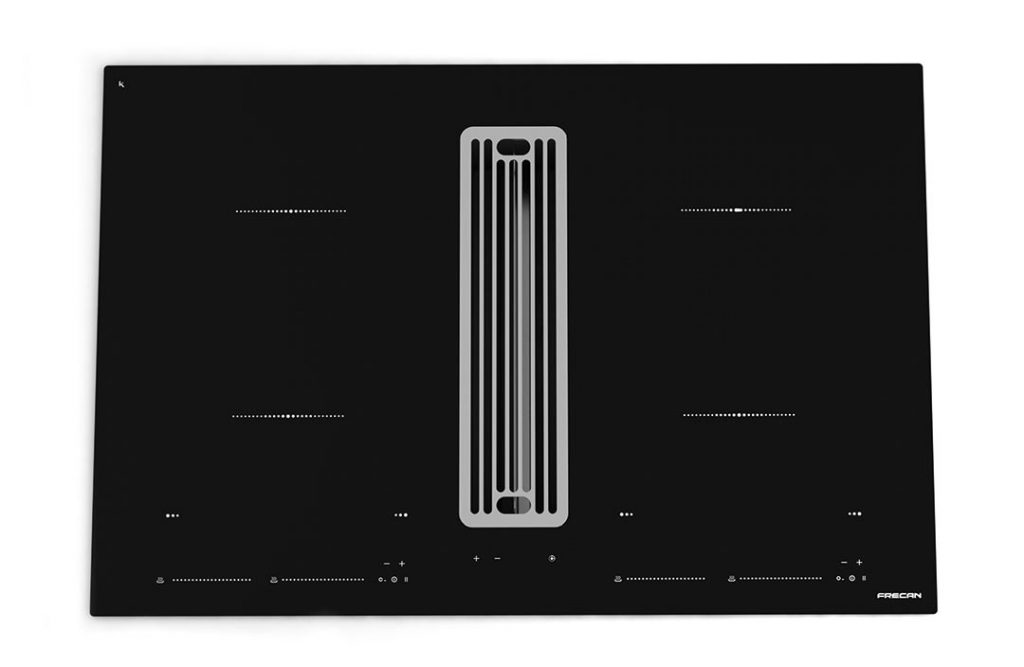 FLOW 3
The Flow range closes with a model plate with integrated hood plate 4 fires with feature bridge and the great power of 7400w. the latest generation induction components EGO, slider and all the characteristics of a plate of high performance and quality. And with its integrated campaign.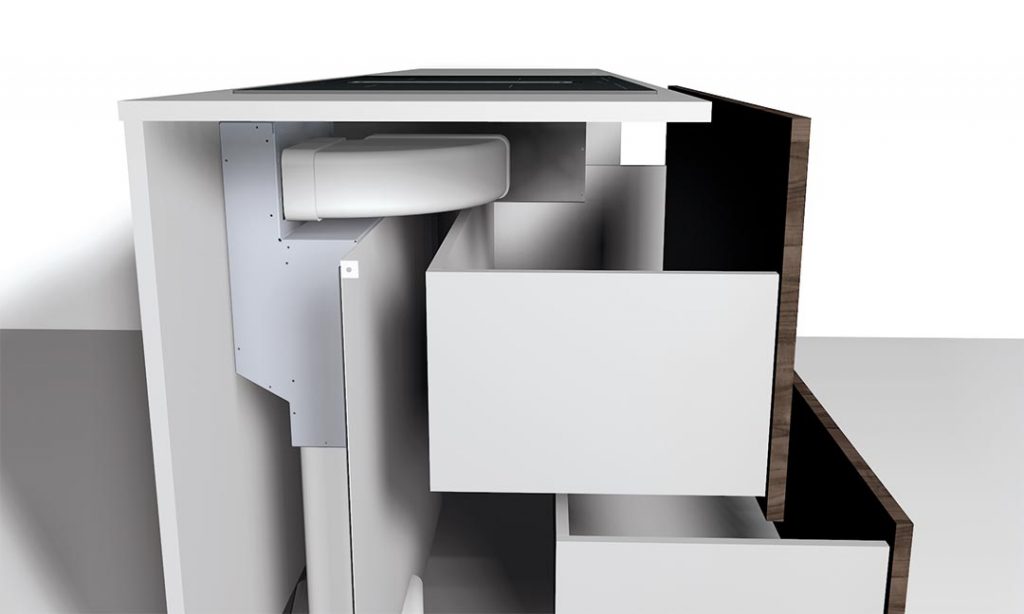 All Flow models also allow installation in furniture 60 cm. depth are presented with a sound absorbing plate which protects and insulates the sound installation
Three bells integration with something in common. All completely install under cabinet, They are provided with flanges in Inox protecting the condensation cabinet, all have a visor that allows the perimeter extraction in closed position and once opened better covers the front cooking zones traditionally sucking.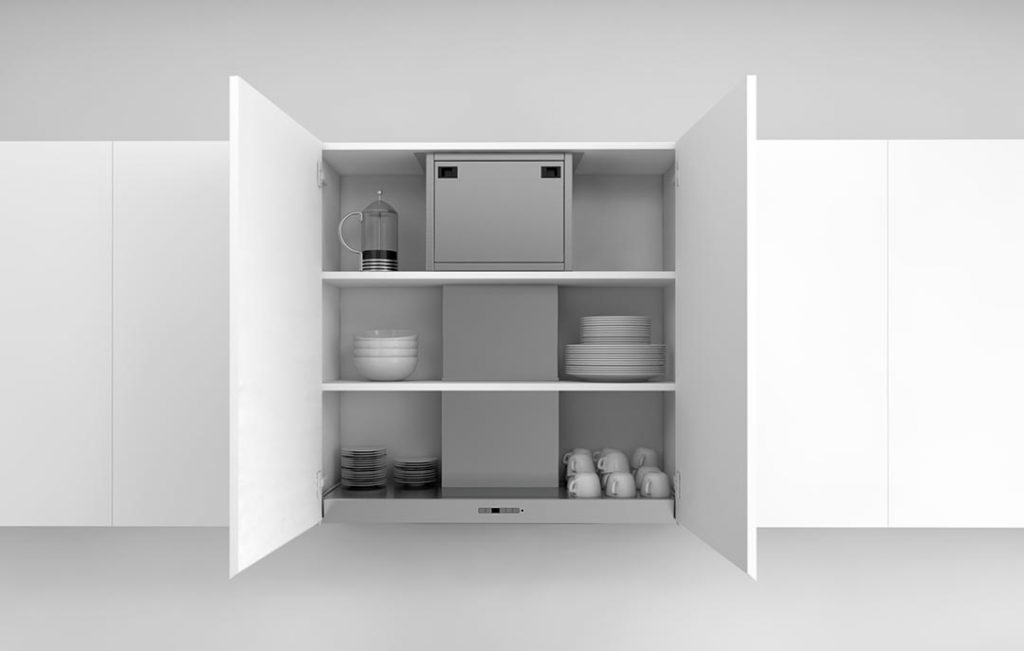 INUP
The Inup model retrieves a FRECAN 60% Space in the bottom half of the closet. This space recovered returned to the cabinet the ability to store far beyond spices. Furthermore, the new hood also relieves the engine of the listening area making it much quieter ears.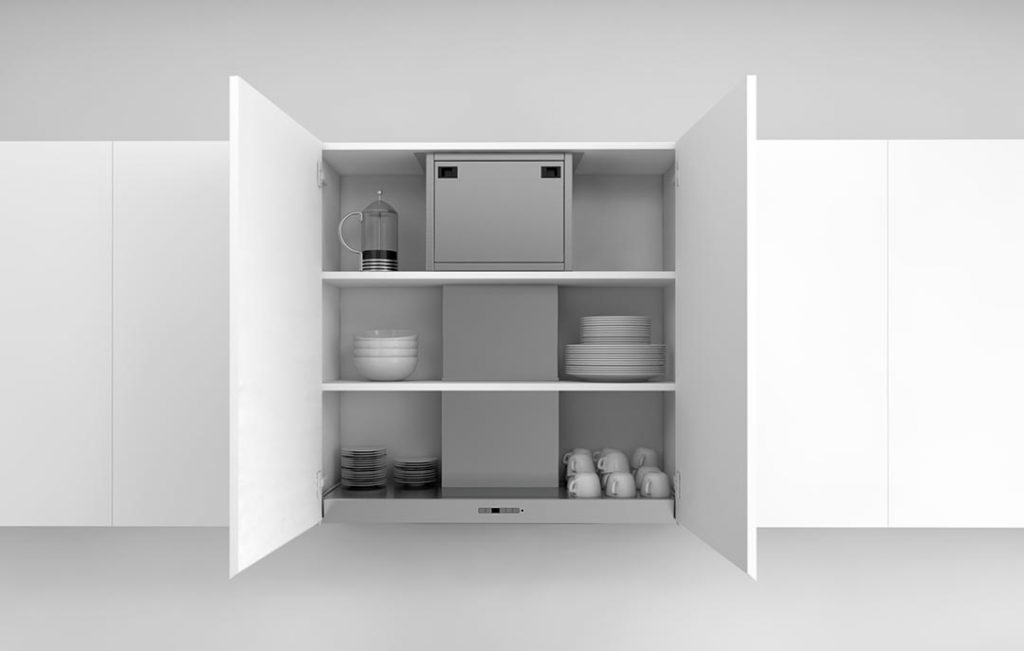 SIDE
SIDE of FRECAN model has been developed with a radial engine that allows installation of the vent to either sides of the hood (not at the top). Due to its technical design with a reduced engine box and a pipe installed inside lateral part of the cabinet around a 70% more storage capacity available to a bell standard integration.

HIT
Hit FRECAN the model is a more traditional concept of a fully integrated engine hood with drawer in his commonplace, but with its beauty enhanced thanks to a transparent glass door with built-touch control allows the user to see the kitchen through the glass and use the control panel of the hood with easier access.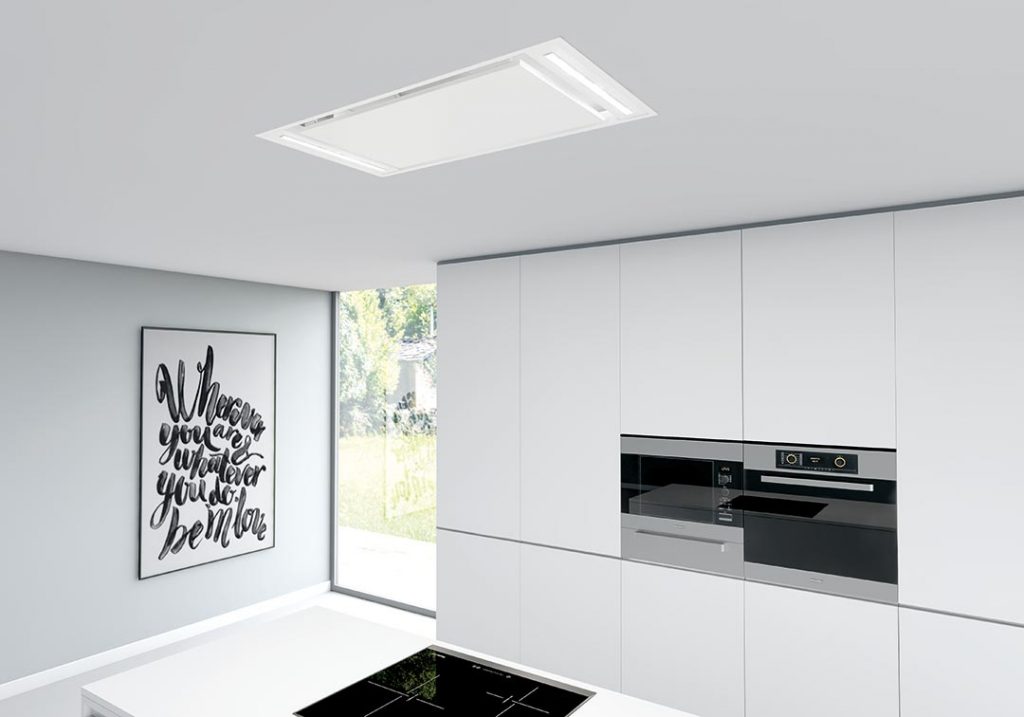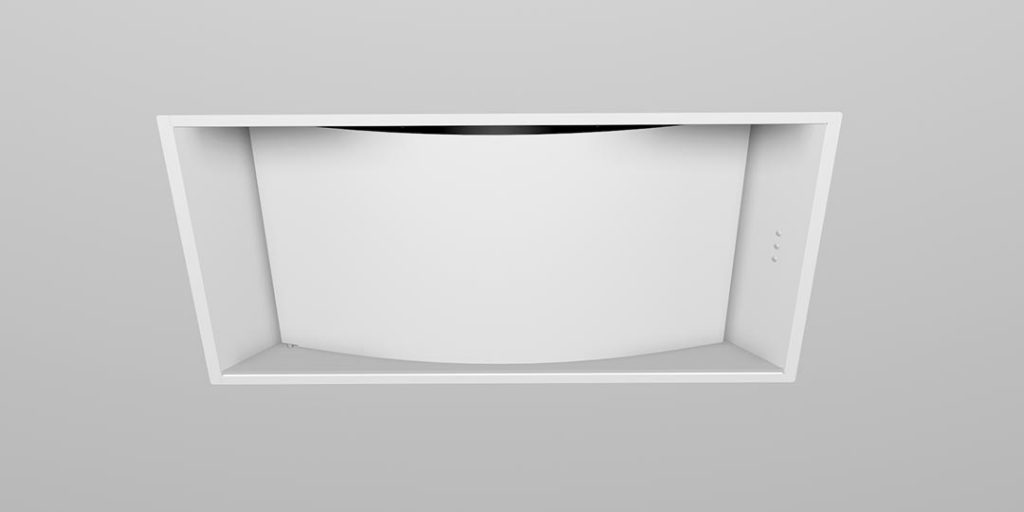 NITRO 360º y 360º BLADE
The Blade model joins the range 360 ​​and with it already 3 the models that offer this possibility installation.
360 Nitro models, Blade 360 ​​and 360 Cloud incorporate a rotary motor 360 that allows exhaust ducts installed in any direction allowing easy installation even in kitchens where bells wall ceiling installed closer to the wall. The engine is a R1000GP EBM classified with energy label A + with great power extraction and virtually noiseless in operation. And the final blow, Both campaigns include a remote control Bluetooth remote that can be connected to a mobile phone APP, and can be controlled from this.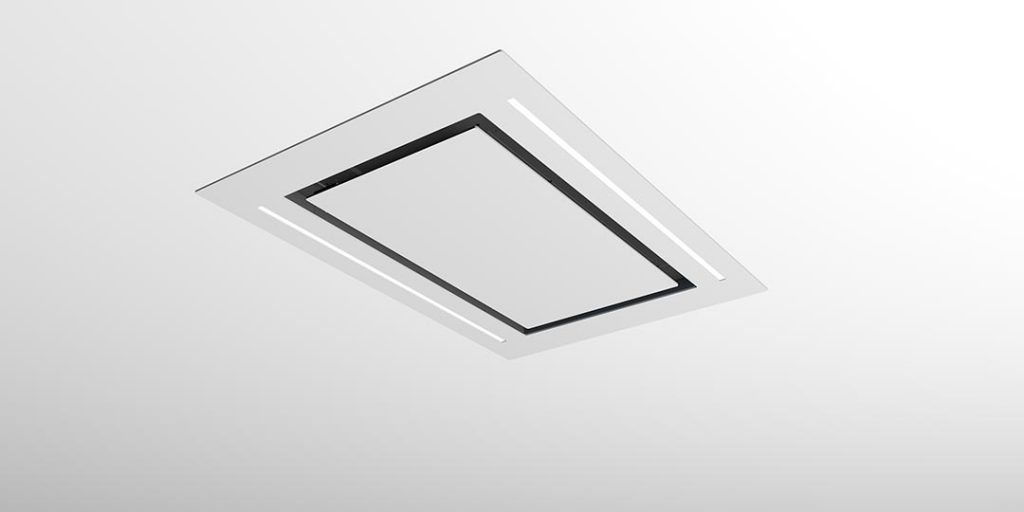 CLOUD
The cloud model allows the installation of different engine types adapting to customer needs, You can ride 2 R700 engines offering almost 1400m3 / h of power in a false ceiling alture just 17 cm. Or if you need more power you can mount 2 R1100PG engines obtaining a yield higher power.
All engines are steerable in 4 O 5 adresses to facilitate installation and upgrades intalación acquires Easy-fix range 360. offering a simple and workable installation by a single person.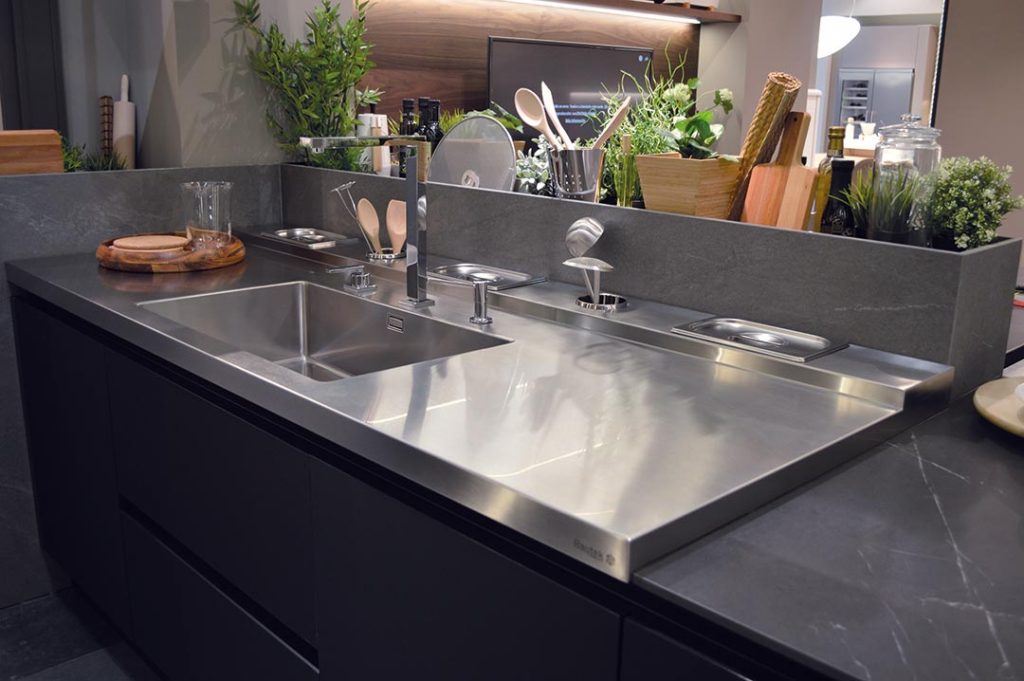 TOPS STAINLESS Bautek
Bautek is formed by professionals with extensive experience in manufacturing all kinds of stainless steel elements for the kitchen, We work with the highest quality steel AISI 304 that after a thorough process of computer aided design we shape cutting, plegando, curling, soldando, buffing, and mounting, seemingly simple but require extensive experience and dedication processes since each item we produce is a unique craft work for a single client.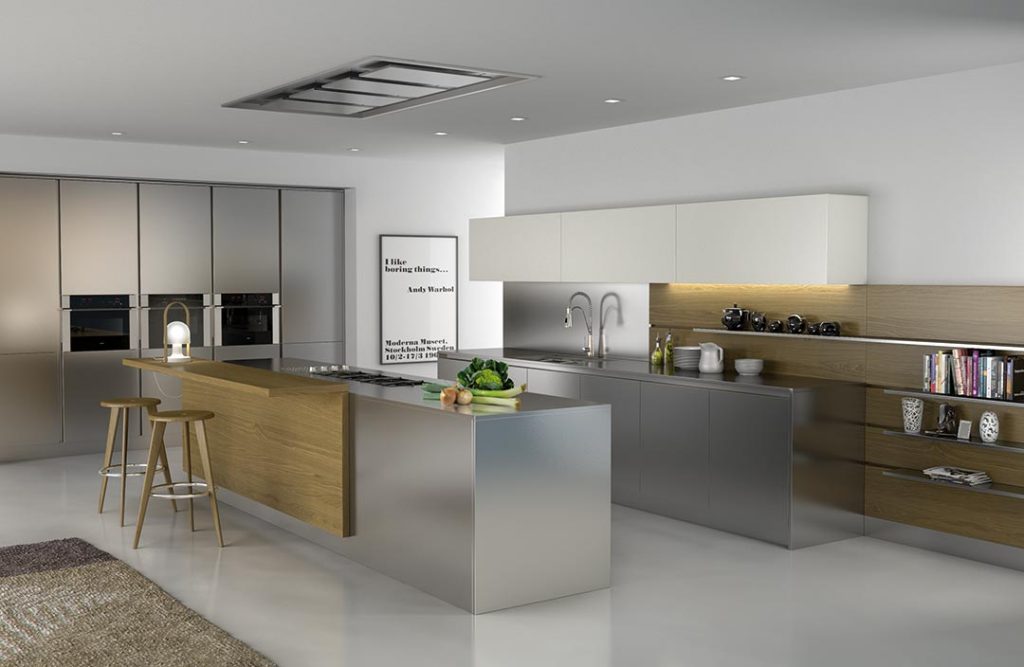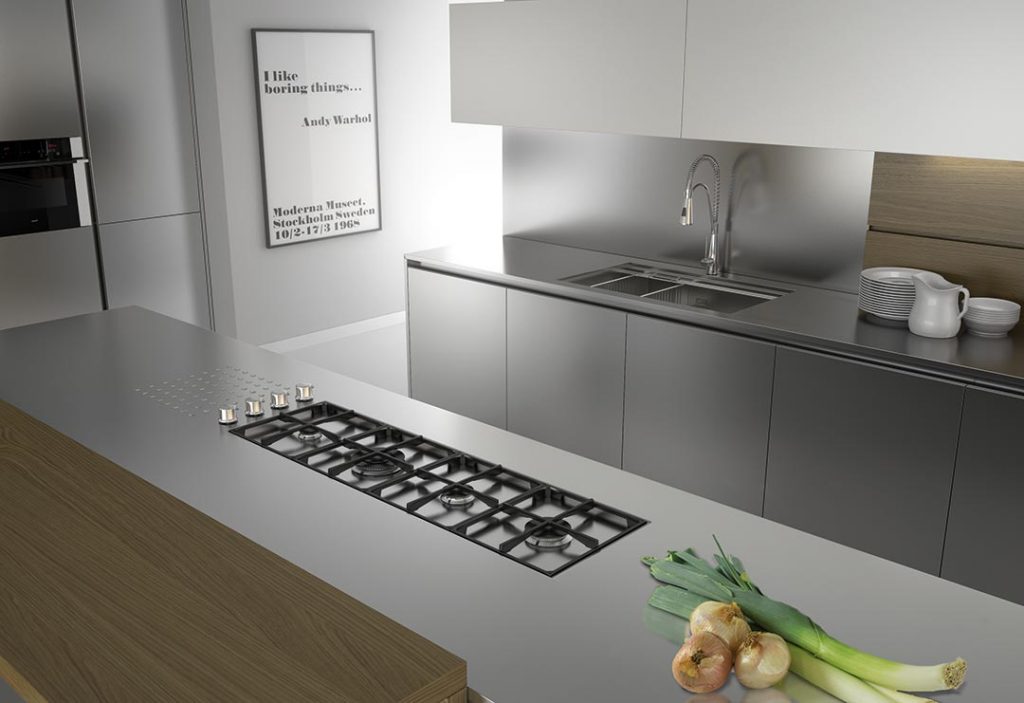 Thanks to our experience we can give shape to ideas manufactured steel countertops, steel doors, you back, drawer fronts, plafones, tubular structures, Steel kitchen furniture, decorative shelves, integrating sinks, Gas plates and accessories, being flush all types of glass ceramics or producing designs proposed by our customers always excellently.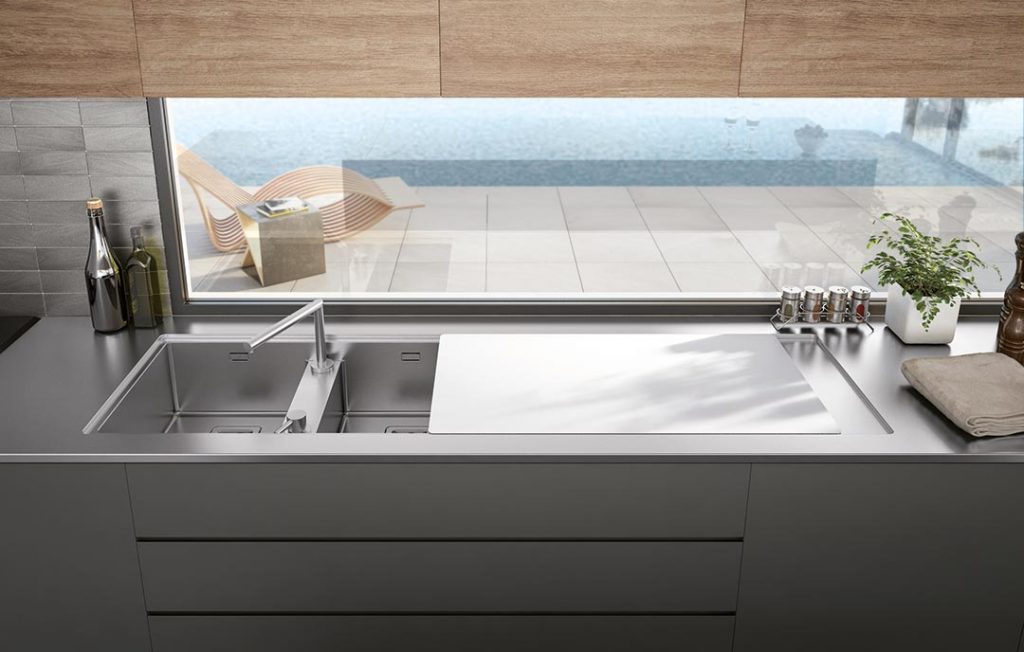 GHOST SINK
High-end sink Ghost of Luxury range has two large buckets and a central space for a retractable faucet that can be hidden inside the sink. Prepared for any type of installation this Frecan kitchen sink is ideal for welding in steel top with sliding cover (not included).
A model radio 10 Drain and square valve combined with the range of accessories forms a working space ideal for sophisticated cuisine.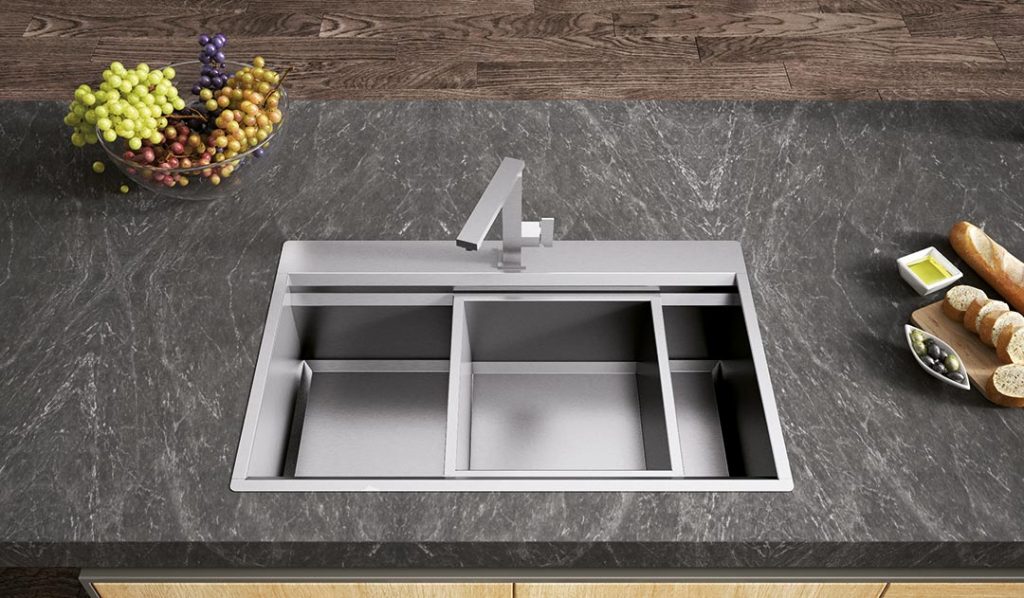 BTK SMART
The range Sinks Smart BTK Frecan made of stainless steel 1 mm. of thickness, It is equipped with two levels to facilitate the use of optional products, It is hidden from view.
Available in 3 measures this sink can be installed both undercounter, as flush or flush supported optical thanks to its profile only 1 mm.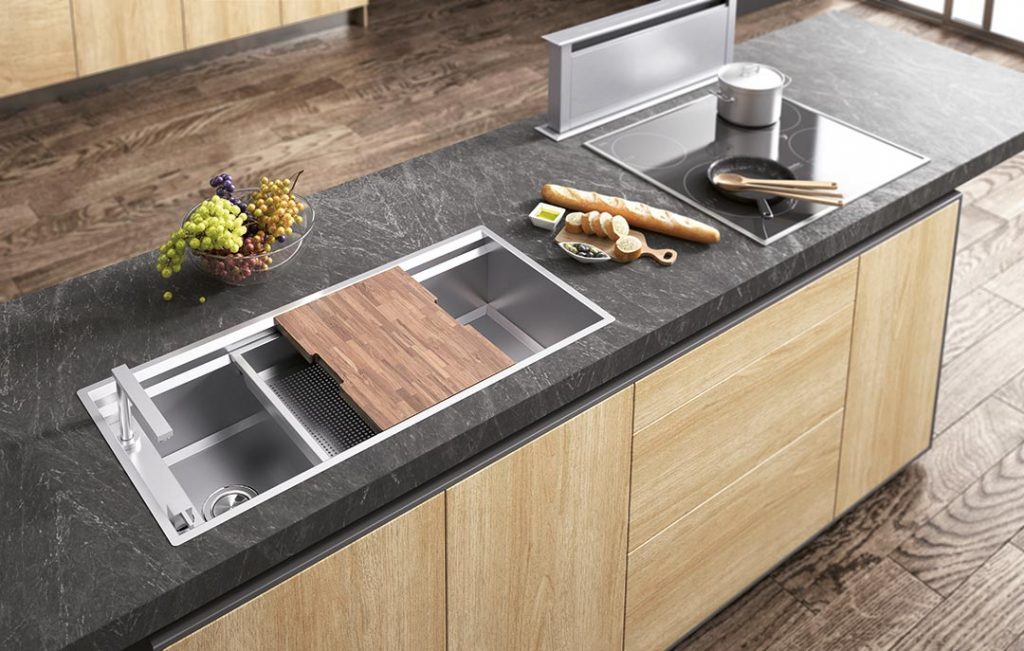 BTK STAR
Sink the BTK Star Luxury range is available in three sizes and made of stainless steel 1 mm. of thickness. Star sink BTK has a small step for the installation of retractable fittings such as Kyo Frecan allowing this model is hidden inside the sink.
This model can be installed both undercounter, as flush or flush supported optical thanks to its profile only 1 mm.