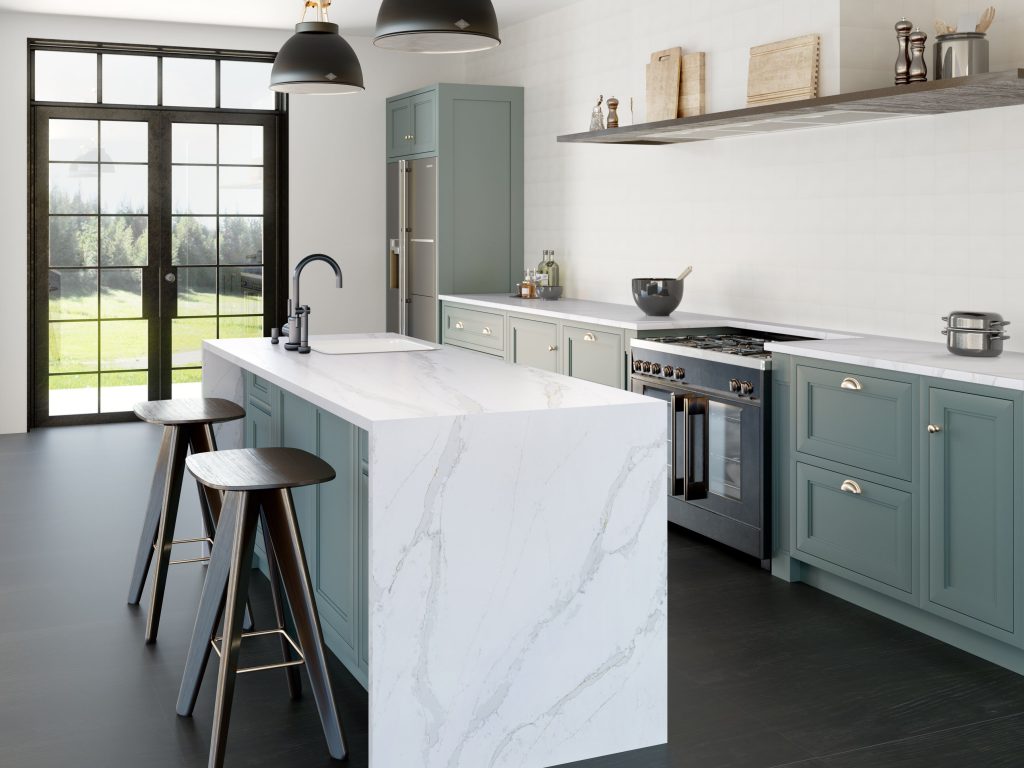 Silestone® Eternal
Silestone® by Cosentino, the world's leading brand in the category of quartz surfaces, launches "Eternal", a brand new series of colors that recalls the popular industry of natural stone and exotic marbles. The Eternal collection of Silestone comes with seduction and character that define this noble and durable material that accompanies us from yesteryear. Aesthetics and functionality come together in a proposal created for the most demanding projects.
The Eternal Silestone® series consists of five spectacular shades, Eternal Calacatta Gold, Eternal Statuary, Eternal Charcoal Soapstone, Serena and Eternal Eternal Marquina, They are responding to the new trend that is going to make the world of decoration and interior architecture. this fashion revival It is based on the commitment to timeless beauty and naturalness of an authentic and historical material such as the marble.
Thanks to the impeccable work of the R & D Cosentino, Silestone® Eternal shows an extraordinary natural appearance where different veining play an essential role in the final result. Cosentino, thanks to its innovative capacity, makes the drawing streaks penetrate and be visible from the surface to the entire volume of the table, including the cutting areas and edges. Furthermore, the pattern of lines are faithfully repeated in each production to avoid losing any of the original essence of design.
Eternal Silestone® also offers outstanding mechanical properties such as low fluid absorption, easy cleaning, high impact resistance and scratch, large format production and application versatility.
Silestone® Iconic White
Silestone® launches Iconic White, pure white, bright light that exists in the world of quartz surfaces.
Iconic White arrives to become a revolution. A superior aesthetics, starring a very high degree of whiteness, They are joined by the incomparable technical properties that can guarantee only Silestone®: available to low fluid absorption and high stain resistance, impact and scratch.
This development has been possible thanks to the intense and persevering work he has carried out the R & D Cosentino Group, which it achieved capture in the same surface unmatched whiteness and brightness really extraordinary.
Iconic White born to provide greater luminosity and clarity the most demanding spaces. The perfect combination of hygiene, purity and amplitude is made possible by Iconic White, also contributing personality and distinction to any project of public private sector or to be used. Thanks to its versatility and timeless relevance, Iconic White allows the creation of an infinite number of environments of different styles without ever disappointing in its final result.
Silestone® N-Boost
The Eternal collection and tonality Iconic White Silestone launched on the market with revolutionary technology N-Boost.
N-Boost is an innovation patented Cosentino surface modifying material at the molecular level and further enhances the excellent technical and aesthetic features of Silestone®.
Silestone® N-Boost achieves greater color intensity and extraordinary shine in the same, and allows cleaning and daily maintenance of Silestone® much easier than ever thanks to the water repellent material property.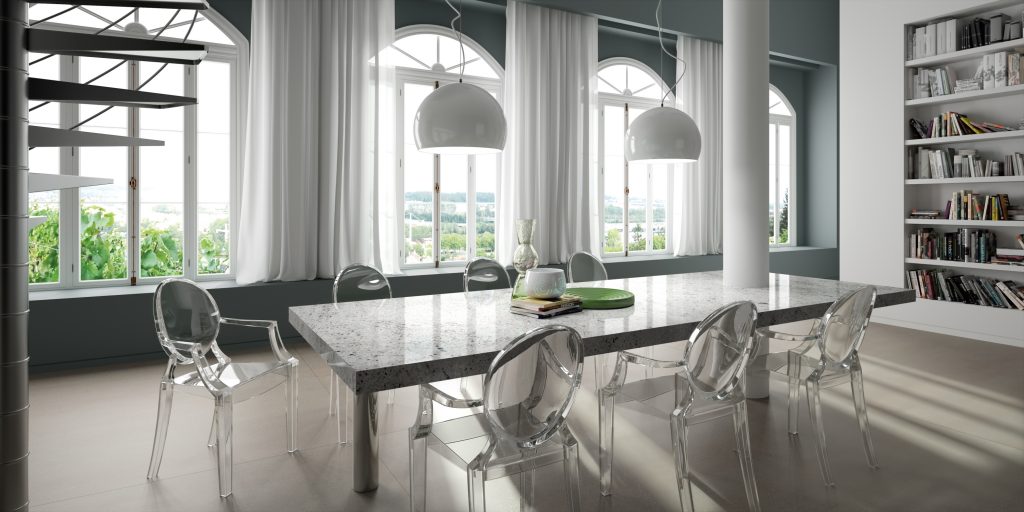 Sensa® by Cosentino presenta Colonial White, a new exotic granite
Cosentino Group presents a new exotic granite Sensa by Cosentino, its range of granite countertops with a unique stain protection. Colonial White, with its polished finish, It offers an Indian granite with a background of a totally amazing and spectacular white hue. This clear depth are located sometimes rounded accumulations of various sizes that draw attention for their dark red.
Colonial White has protection Senguard NK which allows greater performance to tough stains, It is even more effective in white or light-colored granites. Thanks to Senguard NK, granite repels liquids such as water or oil, providing effective protection against all types of stains and extending the durability of the material without changing the appearance and feel of stone.